Greetings from the principal
Our mission is making our students to get into to Japanese graduate schools or undergraduate schools. It doesn't mean that we only teach the techniques on the entrance exam. Not only the higher level of abilities, but also the wide knowledge on Japan and intelluctual curiosity about various topics besides the subject you expected to learn are required as well on foreign student exam. We promise to give you a perfect study environment that helps you to be able to become a real global person through experiencing various different world not only Japan while you are studying at our school.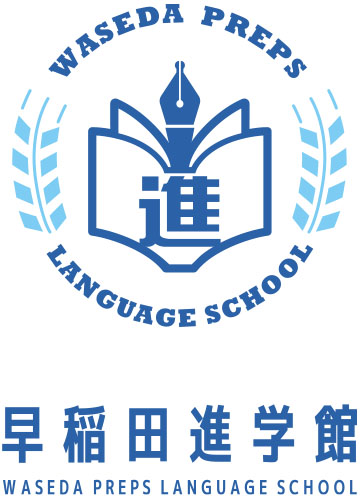 School location
Waseda Preps Language School is located near JR Komagome Station. The neiborhood of the area is layback and you feel like you are not in Tokyo. There is Rikugien, one of the famous Japanese garden which constructed in Edo era. The garden is also called a gaden of Japanese poem with 88 scenic spots expressed in Japanese famous classic poems. Visitors can enjoy cherry blossoms and other beautiful flowers through the year while strolling along the pounds. JR Yamanote Line stops at this Komagome Station and it is easy to access to Shinjuku, Tokyo, Akihabara by the line. There are also Nippori Station where you can access to Narita and Shinagawa Station where you can access to the Tokyo immigration bureau in this line as well. Komagome is the convenient station to get anywhere and there are many shops and restaurants near the station.
School introduction
Waseda Preps Language School received approval from government and was established as a language school integrated language and examination study. "Everything we do is for students' successes in entrance exam" is our school policy and we are the first language school that established team education as new tutoring model. A class teacher, an assistant teacher and a professional tutor teacher makes one team and support each student to get into college. Student can choose a course from Japanese Elite Course, Famous Japanese College Course, Famous Japanese Graduate School Course, Famous Japanese Architecture School Course and Famous Japanese Art School Course. While taking one of those courses, student can improve language skills and get ready to get into aimed school. Most of the teachers are the graduates of the famous colleges such as Tokyo, Hitotsubashi, Waseda and Jochi and are well experienced in teaching. More than anything, every teacher is passionate to support every student to achieve the goal. As facilities, there are library, study room and nursery room in the school. School offers opportunities to students to experience first aid training, emergency drill, Japanese culture units, Disneyland trip and much more of other activities.